Student Help Desk
Get help for issues affecting you as a student.
Quick Video Guides
How to get institutional email address from the students' portal
How to log into the Student Online Portal
Login page to the Student Online Portal is here. Please note that you MUST be a registered student of the Technical University of Kenya for you to be allowed to log in.
LOGIN INSTRUCTIONS
USERNAME :
Your login username in this case is your full registration number, for example
ABBQ/00001/2017
or
113/00001
.
---
PASSWORD :
Login password is as follows:-
- Intial/default password for KUCCPS/Module I students is KCSE full index number like 01234567891/2016. However, this changes to your birth certificate/passport/national ID number immediately you update your profile.
- Initial/default password for Module II/Self-sponsored students is what was entered as national ID number when applying online.
- Once you update your profile, your password becomes your ID/Passport/Birth certificate number and it will change ONLY when you reset it to a new password.
---
YOU ARE STRONGLY ADVISED TO CHANGE YOUR DEFAULT PASSWORD AFTER LOGGING IN TO YOUR PORTAL
Explanation
Recover Forgotten Password
You are highly encouraged to change your default password ( ID/Passport/Birth Certificate/KCSE Index Number ) to something easier for you to remember but very difficult for someone else to guess.
If you had previously changed your password and that now you can remember it, please recover it here
How to recover the forgotten password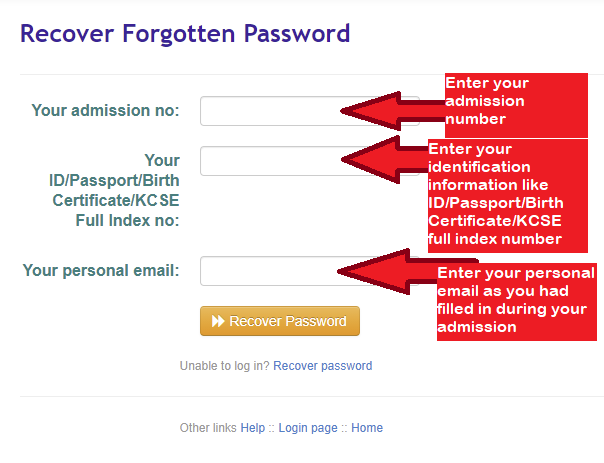 Support to E-Learning Platform
Support email: odel@tukenya.ac.ke
E-Learning Platform can be accessed by clicking on this link.
Steps on how to Log into E-Learning Platform
1- LOG INTO YOUR STUDENT PORTAL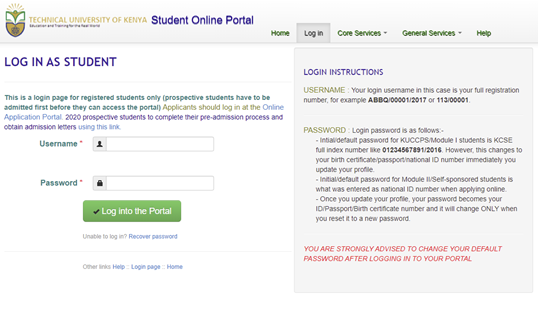 2- ONCE LOGGED IN, OBTAIN THE STUDENT OFFICIAL EMAIL AND PASSWORD
3- THE LINK TO ACCESS ELEARNING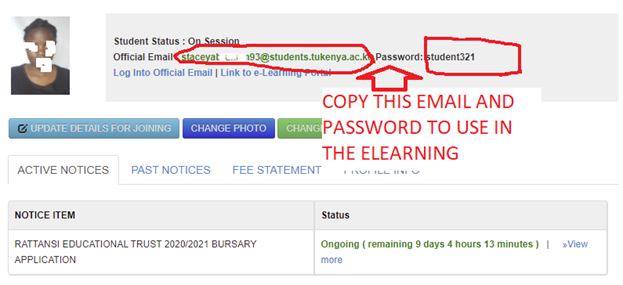 4- LOGGING IN TO ELEARNING
5- IF YOU ARE LOGGING IN FOR THE FIRST TIME, SELECT THIS
6- FOR SUBSEQUENT LOGGINS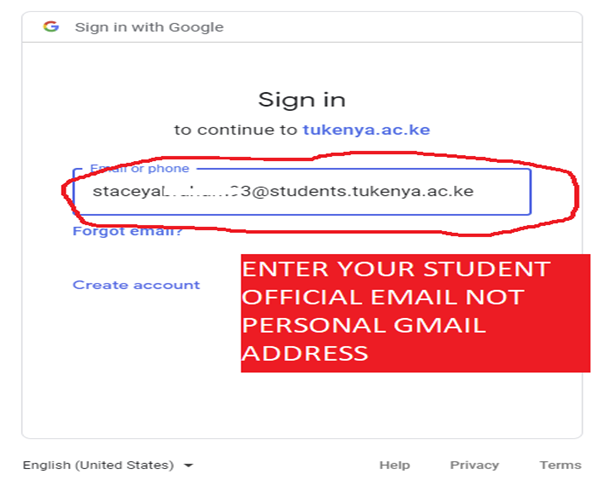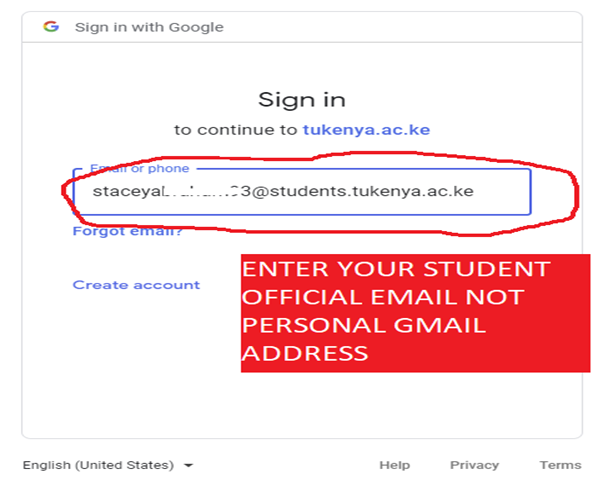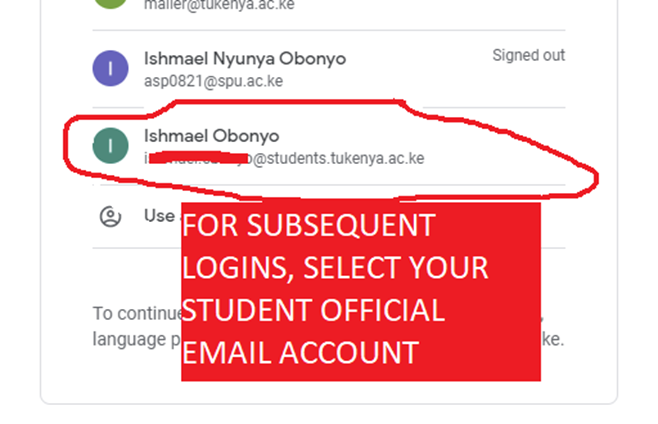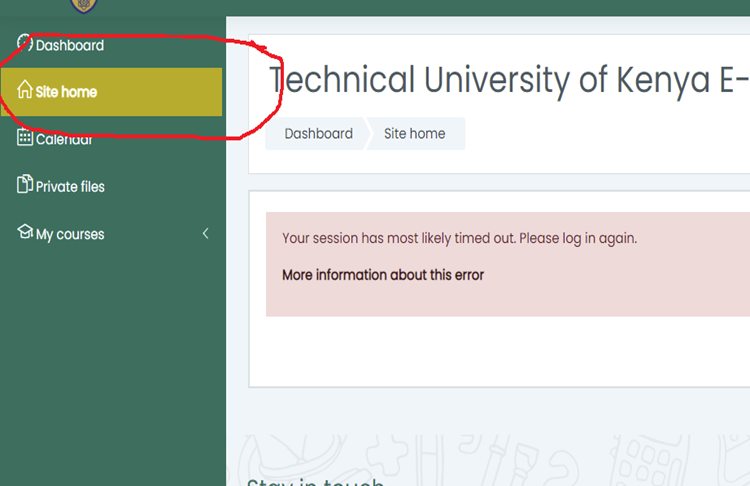 ---
More on help page
STUDENT FEES STATEMENT
Click the link below to access your Fees Statements, Renew Student ID, Timetable, Fee Invoice, Register for Exams, among others.
Once you have clicked, please enter your Registration Number
---
» Please access your Fees Portal here
---
How to Apply for Student ID Card
Steps:
Start by Logging into the Portal
Update your profile details like ID number, county, religion, contacts,among others
Enter your next of kin details (this is your relative, especially your parent, or guardian) who can be can be reached in case of emergency.
Upload passport photo, which should be on a WHITE background with approximately 200px by 200px size.
Submit and wait for the Student ID to be processed.
Collect your Student ID at the Admission & Recruitment Office once it showing on your portal "Ready for Collection".
Renewal of Student ID should be done at the Fee Portal
Services Offered
On the portal, you have access to various services and some important information regarding students.
These services include:
Applying for Student ID and updating your personal details. You can always check what kind of information has been captured about you. You need to inform the office of Student Admission & Recruitment immediately in case your details are conflicting.
Access your Examination Results, both Provisional and Final Results
Access Fee Statement available at the Fee Portal
Appy for various Online Services including but not limited to: SATUK Bursary | Evaluate Lecturers | Book Room | Register Club| Register as Class Rep, among others.
Change password, and send mail to the Portal Admin in case of any queries.
Special Websites Students Need to Know